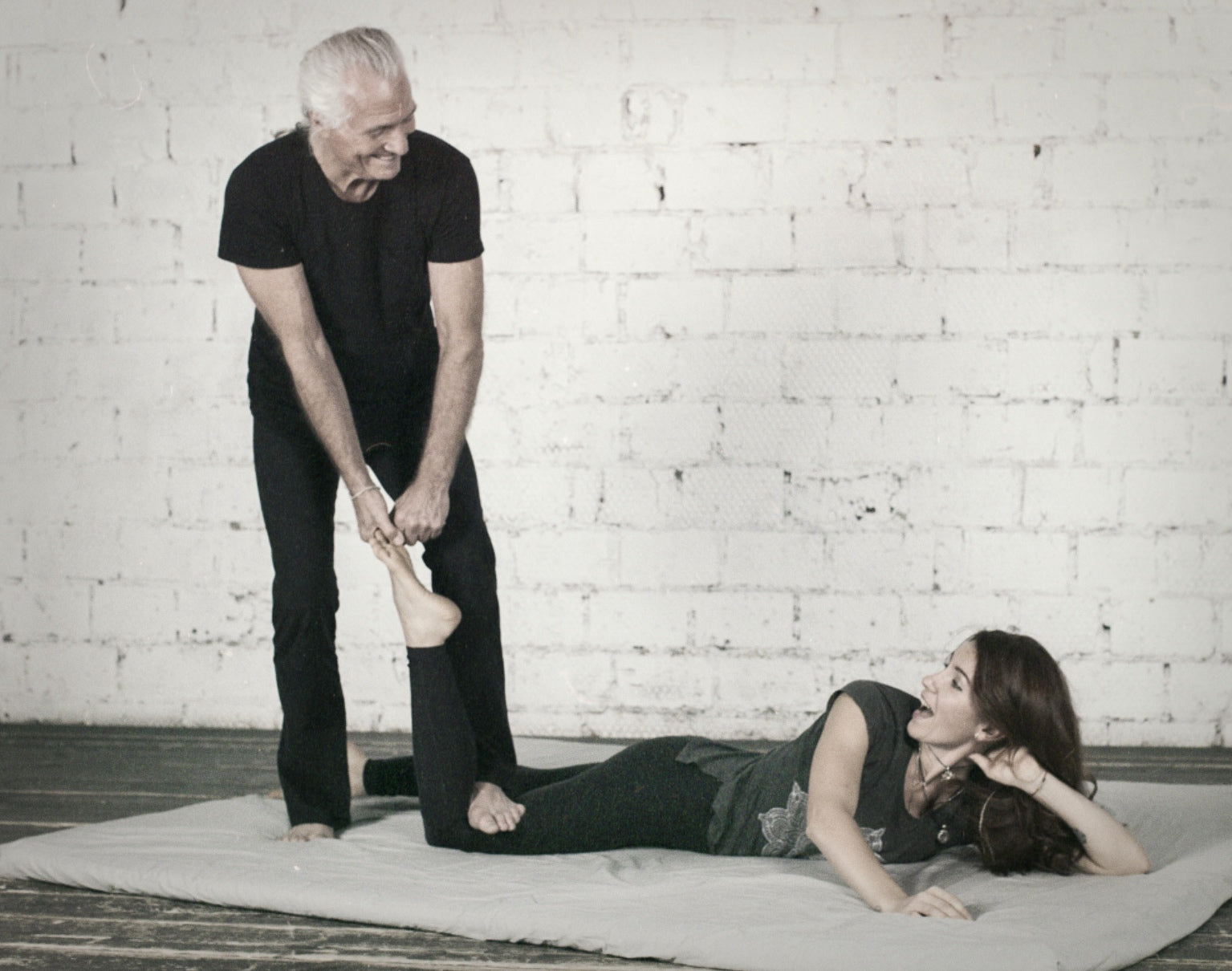 Blunders, Errors and Mistakes During a Treatment
THE SUBJECT OF MISTAKES DURING THERAPY
My brief essay here will bring a little light to the psychologies i.e. the thoughts, feelings and emotions associated with blunders, errors and mistakes that may happenstance a Bodywork treatment.
For the dedicated practicing therapist, my words here will also attempt to approach the possible 'forward progress and liberation' from such undesirable blunders, errors and mistakes.
URGENT!
DO YOU KNOW, AS A THERAPIST, A FORMULA FOR DEALING WITH BLUNDERS, ERRORS AND MISTAKES THAT MAY OCCUR DURING A TREATMENT?
FULFILL YOUR OBLIGATION. SHARE WITH YOUR ESTEEMED HEALING COLLEAGUES. YOUR PRESCRIPTION AND HELP WITH THIS CRUCIAL ISSUE IS SO VALUABLE.
MISTAKES
WHO IS FREE FROM MAKING MISTAKES? 
NO ONE!
Is there a magic response to the question of how to deal with the spirit of making mistakes?
LET YOU AND I READ ON AND DISCOVER.
Being instrumental in a 'mistake' is a concern, I feel, that perpetually lives in any sentient person from a babysitter to a Bishop.
Whether we be representing the medical arts or the fine arts or the crafts of labor such as car mechanics, carpentry, landscaping or home care, the susceptibility of faulting is an element of continuous concern.
Significantly also, the susceptibility of faulting is even more pronounced when our Art's experience is not yet at its most seasoned.
Making Mistakes. Responding to the Question.
During a course's instruction, the very important and significant question of 'making mistakes' inevitably, predictably and very poignantly emerges at some time.
Responding with reliability and wholesomeness to the question about making mistakes is a challenge for any instructor due to its significant implications.
On the subject of mistakes during a session, a teacher's answer must fully satisfy or attempt to fully satisfy the student's inquiry 
Moreover for an instructor to comment that 'no one is free from making mistakes' would still require further explanation indeed.
Perhaps the following explanation will suffice?
A couple of years ago, in an effort to further my education, I viewed a youtube segment on Indian Head Massage. An Ayurvedic Doctor wonderfully released cervical hydraulic pressure from his patient's neck. In other words, the Ayurvedic doctor adjusted the cervical neck.
The astonishing technique, including the Doctor's skillful brace and stratifying movement, was an inspiring and new technique for me from beginning to end. The subsequent cervical alignment naturally removed discomfort and obviously secured delight and additional postural integrity for the fortunate recipient.
The cervical alignment model performed by the Ayurvedic Doctor is another successful procedure, another radiant therapeutic jewel for the noble Vedic/shamanistic contribution and Dharma.
The inspiration from witnessing this wonderful therapeutic procedure launched me into the adventure of practicing it.
And now through repeatedly practicing this corrective manipulation described herein, it has become a jewel in my personal procedural 'jewel box'.
However…!
As expected, this compelling and new technique consequently brought me face to face with the potential of 'making a mistake'!
And a 'mistake' such as paralysis or stroke lives potentially within this and other techniques.
So…what to do..how to proceed?
The Sacred Responsibility of Representing the Healing Arts
Miscalculations/mistakes are of course of greater or lesser magnitude, more or less serious, yet nonetheless seem obviously unavoidable despite our best of intentions.
In the therapeutic theatre, including the dialogue arts of psychology and psychiatry or the tactile procedures of physical manipulations demonstrated in surgery, chiropractic and massage including the  delicate administrations of drugs and herbs, becoming instrumental in the reality of 'making a mistake' seems to presence itself in all sessions.
Measures to Reduce the Possibility
Within the therapeutic dramas, we are afforded some measures to reduce the possibilities of 'making mistakes/miscalculations'.
These measures include client interviews, observations and intake documents.
In fact, profiling our fortunate recipient to any degree, such as conversing about the 'presenting issue', again will reduce significantly the 'making mistakes' imposition and thus allow the spirit of confidence, certainty and accuracy to escort our sincere therapeutic efforts.
In the quest to acquire freedom from the imposing and daunting energies of mistakes during a session, we can take advantage by intelligently interpreting 'mistakes', or more precisely interpret the spirit of mistakes, whether pre mistake, present or post mistake, as a valuable lesson and positive contribution to evolving as a therapist.
Now…
Without drifting off philosophically into the cosmic world of celestial theology which may consider that 'there are no mistakes and all is perfect as destiny/fate provides', ...
let's evaluate clearly that the subject of 'making a mistakes' during a serviced therapeutic manipulation needs to be brought into the light of day and into the light of therapeutic analysis.
The Inquiry Continues
'Mistakes', by nature, curiously and remarkably inherently embody solutions and empowerments.
A Trusted Formula / Our Freedom is Beyond
To liberate our soul from the restricting nature of making mistakes first requires the practitioner to confront and comprehend the fear of making a mistake.
To proceed vibrantly, enthusiastically and confidently with our therapeutic protocol, the fear that initially permeates our therapeutic intention must be neutralized.
How To Neutralize
How do I neutralize the fear that initially permeates my therapeutic intention?
Also, how do I inherit the freedom from making mistakes and freedom's consequent therapeutic empowerments? 
Explanation.
In any dimension of life, including the therapeutic dimension, the world's 'plasma of opposites' endures relentlessly.
This also includes the polar and dual characteristics of blunders, errors and 'mistakes'.
Causing a sense of hesitation, second guessing, restriction, constraint and fear, the feelings of success and failure, correct and incorrect, right or wrong, careful or careless, diligent or negligent, sensitive or insensitive, accurate or inaccurate and true or false continuously perpetuate themselves onto the therapeutic field during a treatment.
Yet beyond these perpetuating opposites of counteracting and complimentary influences upon our therapeutic intentions, there is a very real and true freedom to the restricting and debilitating feelings of fear's bondage.
Celebrate!
Attaining the sublime and elemental power which lives beyond the dualities and polarities will sculpture a practitioner to absolute confidence and success.
Inference 
The Victorious Attitude – The Therapist's Responsibility
Guiding practitioners through the issues associated with blunders, errors and mistakes during a session, from what I have experienced, a practitioner's best and perhaps only true guarantee and real insurance, is to possess and administer love and good intention at each and every moment.
Despite being considered credentialed and even the most experienced, there is no one free from the concern and reality of making mistakes including radiologists, EEG, EKG readouts etc etc.
Functioning therapeutically as a practitioner blessed with good intention and love and blessed with the knowledge of an experienced and dedicated teacher, the issue of mistakes or the possibility of making mistakes can become displaced with the reassuring salve of unified and connected consciousness.
Unified and Connected - A Sanctified Solution
A confident resolve, or Sankalpa, for acquiring the fearless spirit is to offer the Assist as we would offer it to ourself.
In every way and as much as possible, we want to cultivate methods to displace fear with empowerment.
Embodied within The Bhagavad Gita Chapter 18 verse 14, consider this knowledge from Lord Krishna's advise to His Friend Arjuna:
"THE PLACE OF ACTION [THE BODY], THE PERFORMER, THE VARIOUS SENSES, THE MANY DIFFERENT KINDS OF ENDEAVORS, AND ULTIMATELY THE SUPER SOUL, THESE ARE THE FIVE FACTORS OF ACTION."
Did you take note of Lord Krishna's words…'And ultimately the Super soul'!
Conclusion
Is there a magic response to the question of how to deal with the spirit of making mistakes?
Let's hope so...
Yet...we can proceed with sincere confidence and be embraced with the comprehension and the Amrita of connection with the Super Soul.
Resting assured that the purpose of being implemented in the organics of a 'mistake' must also include the sacred opportunity to advance, develop, master and perfect further our contributive and transforming noble Art so we intention that the treatment is being offered to a soul which is also my own soul and which includes the Divine Super Soul also.
Allow the spirit of confidence, certainty and accuracy to escort our most sincere therapeutic efforts.
This is the Divine way.
We proceed with our healing ceremony breathing this truth, that the Ayur or 'life' aspect of the manipulative arts is universal.
The Divine words of Mingyar Dundop, the Head Llama Physician of Tibet's leading medical ashram Chakapuri…
Mingyar Dundop speaks to his student T. Lobsang Rampa,
"Continue Hopeful. It is worth our efforts"
Thank you for your inspiration. All love all ways.
Best wishes,
mukti