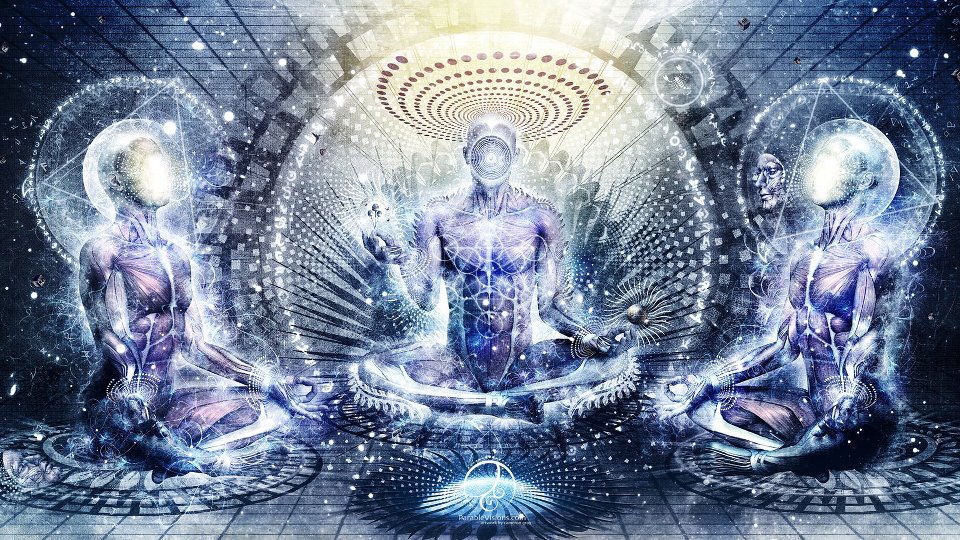 There's Three Dignitaries Living in the Body's House
There are Three Dignitaries Living in the Body's House
All glories to the noble body working artist who dedicated to perfecting 'hands on' therapies for the purpose of health and divine realization. 
For the benefits of my esteemed yoga, massage, shaman and healing colleagues, I want to share my experience, albeit anecdotally, of a Vedic Bodywork therapeutic exchange and of the routine and familiar encounter with three prominent instincts inherently found living within each treatment and client.
Essentially as therapists, we are entering into a therapy room with the awesome responsibilities and sobering obligations of an ambassador of affirmative change. 
Yet seated before us, in a delicate posture and precariously balanced attitude, is an elite personality who is also embodying three organic dignitaries of considerable distinction and influence.
These three dignitaries represent the receiver's soul, the receiver's ego and the receiver's autonomic nervous system's responses. 
These three characters dwelling within the receiver's overall biological composition, the receiver's soul, the receiver's ego and the receiver's autonomic system, are each individually vying for the most desirable condition.
In order to achieve the most confident and decisive therapeutic renewal and restoration, each of these ultra-aware personalities are also requiring separate sensitivities and methodologies from the therapist. 
For example, the therapeutic intent required by the practitioner to address the needs of the receiver's soul are distinctly different from the needs required by the practitioner to address the receiver's ego or to address the DNA, so to speak, of the receiver's autonomic nervous system. 
Despite the needs of each of these three indwelling elemental energies, again, the receiver's soul, the receiver's ego and the receiver's nervous system, all emerging simultaneously onto the therapist's 'radar', the practitioner, in order to intervene the best possible effect for the receiver, must instantly animate an ultimate and effective beneficial expression of the most influential and necessary therapeutic method. 
All glories to the noble healer and transformational practitioner.
All respects and reverence to the noble and humble spirit required to successfully achieve substantive and victorious, artistic and remedial talent over these three subtle yet complex and intricate powers of the soul, the ego and the body's auto bio-mechanisms.
Thank you for your considerations regarding this vital alchemy and synergy between a therapist and recipient during a treatment of Vedic Bodywork.