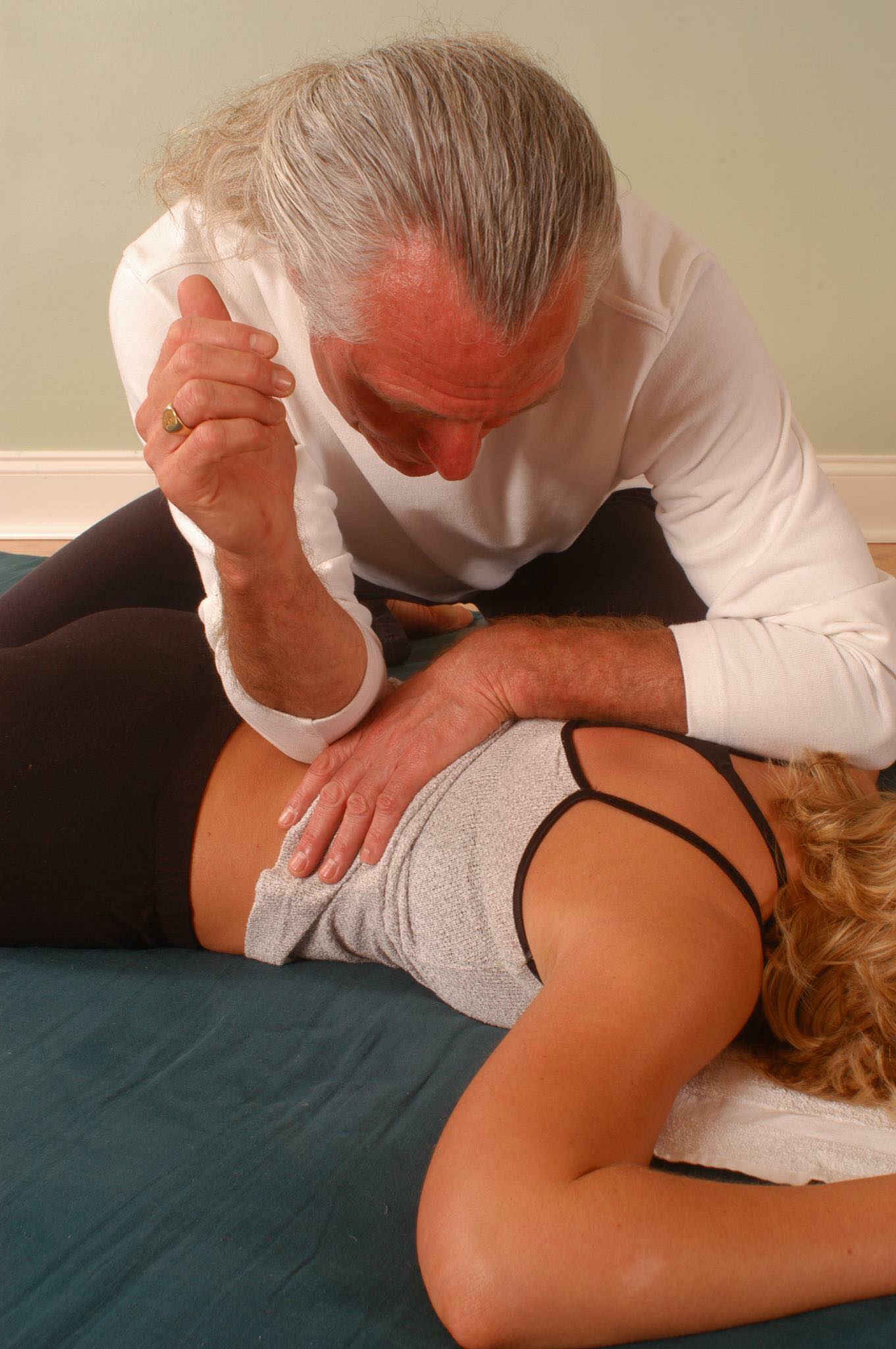 Get Your Groove On ! Lumbar Elbow Compression-Release Assist
Get your groove on!
Targeting the opposite side of the spinal column, the practitioner positions the elbow directly into the lamina groove. 
While coordinating deep breaths with the receiver, the practitioner then firmly compressed anteriorly by gently positioning the active shoulder over the active elbow.
When intuition indicates that the intensity is effective, the practitioner then slowly 'bows' the forearm with the intention to 'cross fiber friction' the receiver's lumbar ES assembly.
This simple yet very effective procedure can be offered to the spinal column's entire lamina groove yet this would require much time, focus and infinite patience.
Three or four positions targeted on the receiver's lumbar elicits significant satisfaction, appreciation and tranquility.
Get your groove on.