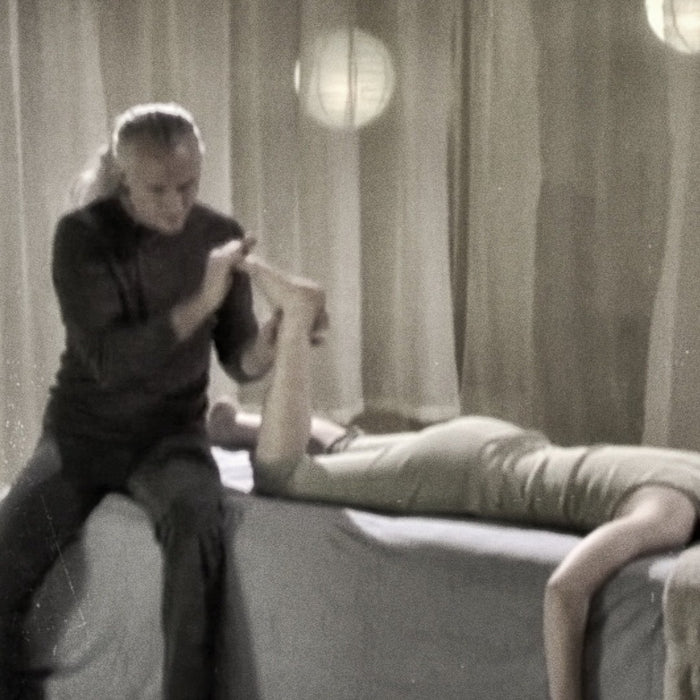 Vedic Massage Table Southeast Asian Methods Supine, Prone, Seated, Side-Lying 6.5 CECs
Mukti shares his top-rated education resource in this nationally approved 6.5 CEC Home Study Video.
Learn and go as you will at your own pace, rest assured that you have LIFETIME ACCESS to each and all of the Vedic Conservatory's videos.
This inspiring 3.5-hour learning experience includes 160 positions expertly demonstrated in supine, prone, side-lying and seated positions.
For all Massage and Bodywork enthusiasts deepening their talents in Ayurvedic Style Table applications, this acclaimed instructional video is the equivalent of a five-day live course.
Celebrated amongst thousands of dedicated practitioners, enhance your present massage modality with these amazingly effective table methods.
"Having attended several of Mukti's courses, his methods are an undeniable therapeutic magic. He has inspired and guided thousands of Bodywork therapists internationally for over twenty years. He reawakened my love of the Art!" Amy Heindel LMT