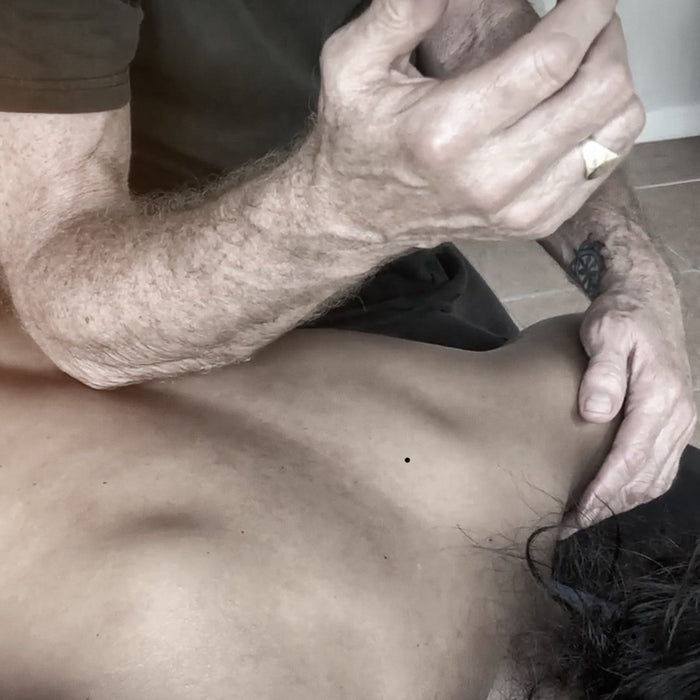 Vedic Lubricant Massage on the Table
This Video is an inspiring educational experience with an hour and a half of seasoned and expertly demonstrated lessons.
 The equivalent of a two day course, these top rated methods are for all interested in Table applications in Vedic - Ayurvedic Styles of Lubricant Massage and Assisted Stretch Release procedures.
Top professional Instructor Mukti Michael Buck is a nationally acclaimed leader and originator of the Thai Table style.
Mukti has initiated certifications to over thirty thousand students in fourteen countries.
For both folk and professional interests, no experience is required to implement and enjoy these videos lessons. The Video lessons are open to all. Thousands of satisfied students and enthusiasts savor the comprehensive theories and elegant techniques embodied in this highly recommended video compilation.
Learn dozens of applications for improving health and empowering emotions for clients and friends.
Learn to easily remove mental torpidity and physical inertia. Using traditional procedures designed to access valuable marma/chakra bio vortices and meridian channels of careening energetics, Vedic Massage Thai Table fulfills the promise of inspiring the soul and empowering the physical with health. Invest in your talent and education. Purchase the individual video segments or Bundle and receive a great discount!