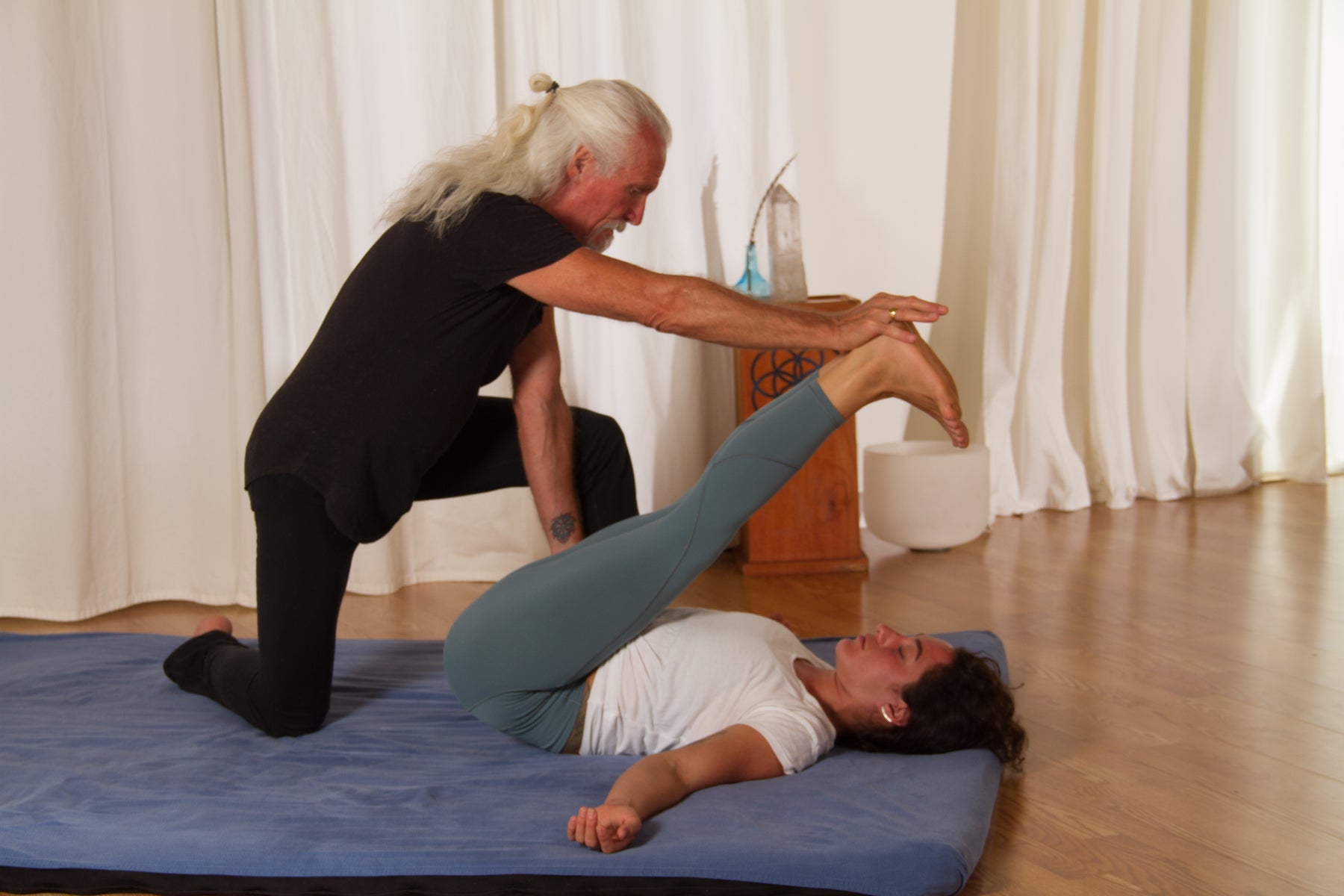 RELIEF OF LEG AND LOWER BACK DISCOMFORTS
The Five Levers
Easy and a fun therapeutic dance to offer for family and friends, The Five Levers Application means business in removing discomforts such as restless leg syndrome, poor circulation and bad posture.
Comfortably targeting such concerns as congested fascia, herniated discs and subluxations of the lower back and thoracic areas, enjoy receiving and giving this amazing Five Levers Assist.
To be most effective, remember with the first 'lever' to slightly elevate the sacrum and then to savor a momentary 'pause'. The pause is most important and will allow the brain to compute the neurological impulses. The pause is called 'Listening for the Echo'. 
Also, like a sailboat up on its rudder, be sure to align the receiver with your free hand as there is a tendency for the body to torque to one side or the other.
When fully expressed, suggest to the receiver these three improvements: To straighten the legs, lower the hips and to dorsiflex the feet. And again, Listen /Feel for the Echo.
Smile [but not sadistically]. As you are going to hear a groan and a moan from our fortunate receiver as the receiver's lower back and posterior leg's channels release old and out dated cellular memories and open to more vitality and positive health.
Can there be more than Five Levers? Of course my Friends. Enjoy!
Yours, mukti
#VedicMassage #AssistedYoga # AssistedAsanas #AyurvedicBodywork #ImprovedPosture #DelrayBeach #cec's #muktiblog